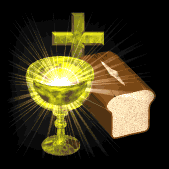 Gates of Glory Ministries was co-founded by mature Christian leaders from different walks of life.
Gates of Glory Ministries is a 'multifaceted, non-profit, Christian organization' that is dedicated to the uncompromised preaching, teaching and demonstration of the gospel of our Lord Jesus the Christ. It is a "Word centered" fellowship of Christian believers with an international world vision.
The Gates of Glory Ministries, in obedience to Jesus Christ her Lord, is committed to being holy people of God in the world and to building His Church by worldwide evangelism, discipleship and multiplication of growing churches, developing of communities, all to the glory of God.
Matthew 28:18‑20; 1 Peter 2:9-10
With each challenge we have encountered, we became stronger in our faith. Believing that in Christ all things are possible!

We invite you to become a part of the people on the move for the cause of the gospel today, and a piece of its history tomorrow.