In Ministry - as we know him!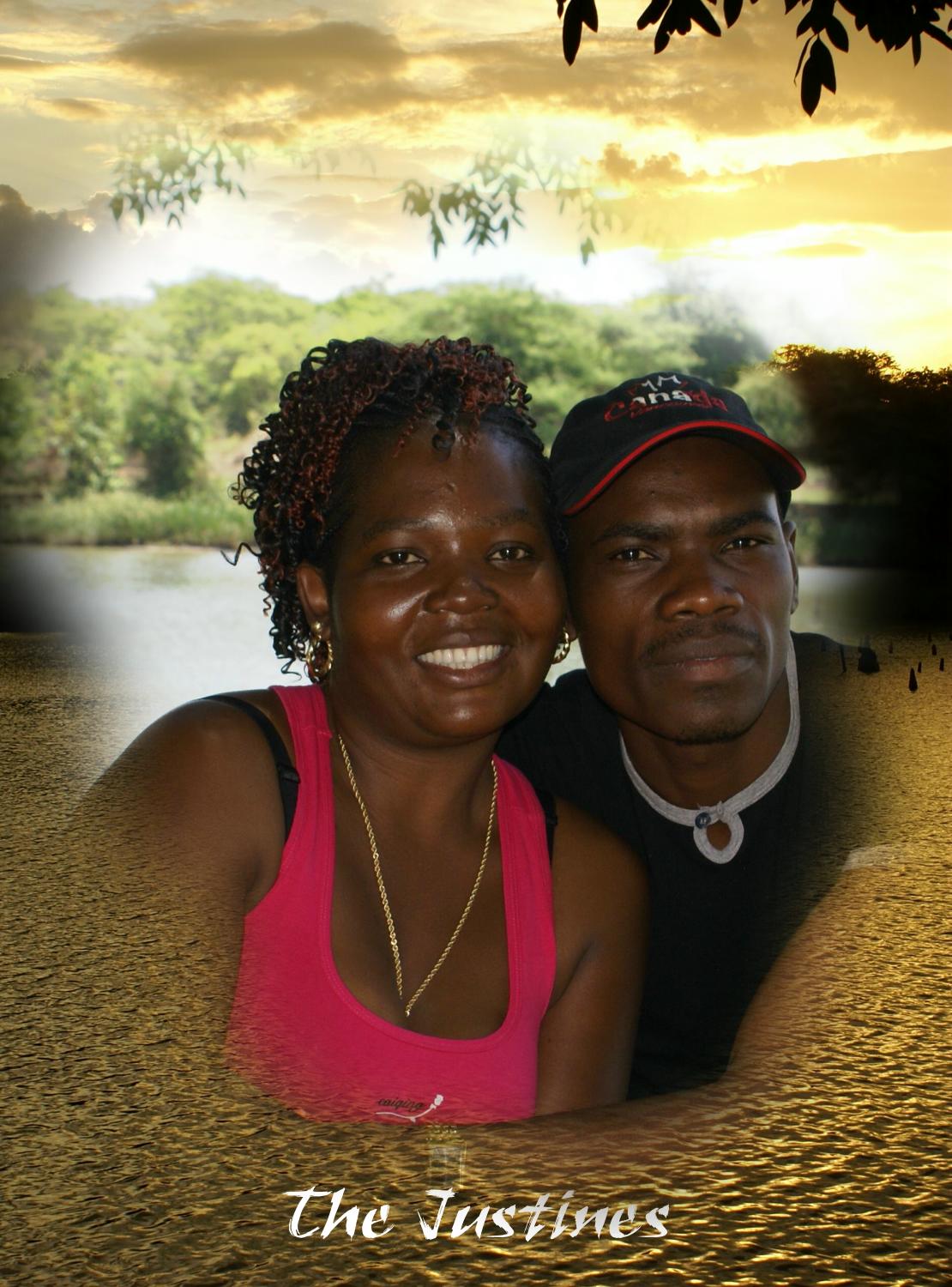 Brother. Justine Likuka is the Founder, Evangelist and President of Gates of Glory Ministries , an all-encompassing network of ministries headquartered in Ndola - Zambia; Africa.
He is a multi-gifted International Motivational Speaker, Community Development, Behavior Change and AIDS Prevention Activist; Facilitating cahnge in lives and communities; addressing critical issues affecting every aspect of human, social and spiritual development.
Bro. Justine
is dedicated to his faith and the ministry and the church.
He is a strength that many benefit from, a Motivational Speaker and facilitator in many Development and Health programs.
At their house in Ndola - Zambia, Justine and Mwila stay with different Young people that they mentor and facilitate into becoming 'Great leaders' that God ordained them to be.
Bro. Justine has an Evangelistic message to today's world.
He speaks so much on 'Destiny, Purpose and Potential'. He trains Leaders and facilitates Leadership Training and Development in different settings and cultures both locally and internationally.
The Brother is anointed to perform the duties of the master and is an "Eagle" kind.
Brother Justine is an Ordained Minister of the Gospel of Jesus, the Christ of God. He is licenced, ordained, fully authorised and commissioned to work for the Spiritual welfare of all people, practicing any Biblical and religious activity. In simple terms, he is "anointed to Preach, Teach, Heal and to Deliver".
Rev. Justine's years of successful dedication and service to mankind stemmed from his personal vision of "Getting Hold of Destiny". Brother. Justine's message is that all men are equal and every human being has a purpose and the potential to fulfill his God-ordained purposes in life.
He has a passion for helping people in developing Third World countries to understand they are born with an awesome Destiny and the ability to fulfill their God-given dreams.
He speaks the same message that Jesus preached concerning the Kingdom of God which says we should discover His reason for our existence and learn how to maximize our potential while inspiring future generations. Pastor Justine has come along and brought a spiritual transformation with an approach that is relevant and necessary for today's national and personal development. His approach in sharing the principles and precepts of Christ is in a manner that is contemporary and relevant to every human soul.
Pastor Justine believes in reaching the world using every aspect of the media including television, radio, the web, email, and printed materials. At the present, initiatives are being put in place to help reach out to the locals in Zambia with a Newsletter called "Your Destiny Newsletter". This has within the few publications proved to be a tool that many Christians appreciate. Along with His Vision mate and Friend Beni Gaston - they believe this Newsletter must be circulated to every coner of the local community. The two are believing God to be contributors in the Kingdom of God by doing and being involved in several activities that provides basic resources for the ministry.
Barriers have been broken between denominations and different religions through Pastor Justine's teachings because his approach is not to become an antagonist but a peacemaker.
He believes people cannot grow unless they are able to sit and listen to each other and not perceive each other as enemies. His warm personality and love for all humans attracts him to people of diverse backgrounds and he is always invited to return many times to address the same audiences.

We know Brother. Justine Likuka as a gifted artist, a talented performing artist, facilitator and Bridge Builder.

Our Brother and friend believes a true leader is a model for his followers, and as Jesus led so does Justine Likuka - breaking barriers to help all mankind in the discovery of destiny, purpose, potential and leadership.